This is it, Planeswalkers. After weeks of play testing countless decks, analyzing the new Standard, and spending dozens (maybe even hundreds) of hours fine-tuning decks to make them just right, the pros are finally ready to unveil their inventions. That's right, it's Pro Tour weekend and the best players from all over the world are heading to Honolulu, Hawaii to duke it out for an early lead to the pro season. We'll have all you need to get caught up and enjoy the action this weekend! Even if you aren't interested in the pro lifestyle, we've still got their advice and insights to give you a leg up on the competition if you're out playing this weekend.
Season Premiere:
If you love Magic, but have never been keen on watching or following the pros or just don't know where to begin learning about professional Magic, there isn't a more perfect time to start. Why? Because Pro Tour Kaladesh is the first pro tour of the Magic professional season, which runs from now until next August. You can think of it like the opening week of any sport season. Everybody is starting off fresh, nothing that happened last year matters anymore and, while there are definitely top-ranked players, anything can happen.
But why does the Pro Tour matter to you personally? Why should you watch? Well, these are the best players in the world and the decks and strategies they use will subtly affect every Magic event you attend in the future. Everything from card prices to most popular deck types to the rules for Magic events to even the flavor of future sets is all influenced by the play that happens this weekend.
So, if you're just jumping into the pro landscape, where do you start? Well, this Pro Tour FAQ is the perfect jumping off point. They go over the basics of the Pro Tour and how it's structured. For information on the Kaladesh  Pro Tour specifically, read through the Pro Tour Kaladesh Preview. They'll go through which mechanics and strategies of the new set the pros are looking to exploit as well as specific player story lines to watch out for and new rule changes. After that, you can check out what decks you're most likely to see the pros using here.
Once you're finally caught up, it's time to jump in on the action! Magic will be live streaming Pro Tour Kaladesh  all weekend on Twitch. Also, be sure to keep your eye on the Pro Tour hub. If you don't have the time to watch this weekend they'll have video highlights, articles, news, interviews, social media links, results and standings throughout the entire event. Finally, I'll make you jealous with a beautiful shot of Honolulu, where dozens of people get to soak in the sun and beach while playing Magic. Want to be a pro yet?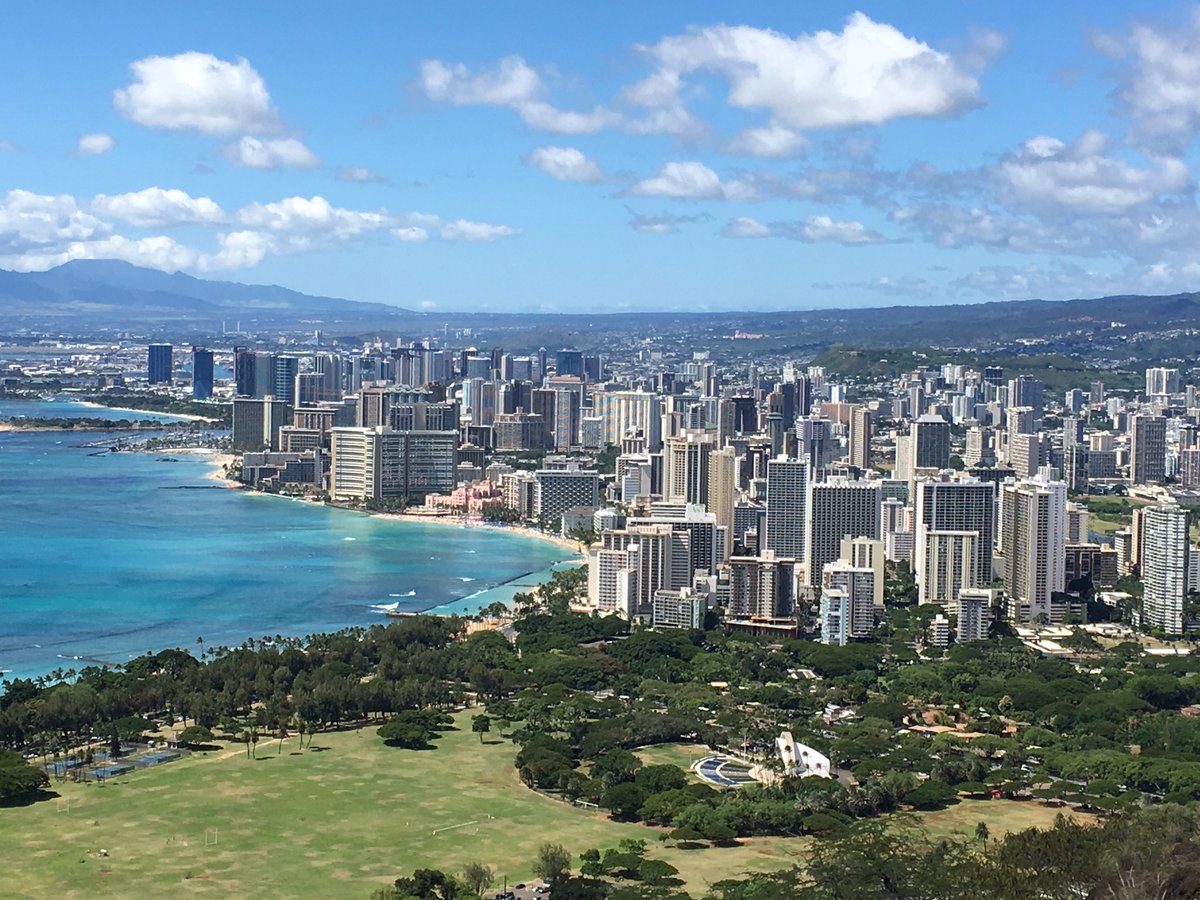 I Don't Wanna Wait:
Maybe you don't want to wait to see what strategies the pros are using before you get out there and play this weekend. Maybe you have a deck idea of your own that you want to try out but are at a loss on how to get started. Well, the pros still have lots of advice to give, even if the Pro Tour hasn't gotten underway yet.
First off, every piece of Kaladesh  advice that has already been talked about for the past month is available all in one place. If this is the first week you're really getting into the Kaladesh  action this link will have everything you need to catch up. From advice and instructions on how to use the latest mechanics and abilities to the strategy for each color pair to important combos and card interactions-all the basics of the new set, and how to play with it, are there.
After learning the theme of each colored pair-you can dive even further and check out the synergy of each colored pair. How well do the cards in each color work together? How many artifacts are needed for balance? When should you add cards from other sets like Eldritch Moon? The answers and more await you.
Having trouble grasping the new energy counter mechanic, or just overwhelmed by the amount of choices it has to offer? Here's a handy guide about how to most effectively use your energy, including deck lists.
Of course, no matter how many hours you pour into figuring out synergy and strategy, the most important thing is the cards themselves. Check out one pro's take on the most underrated and useful cards in Kaladesh.
If you haven't already dabbled in the bright and colorful world of Kaladesh, hopefully this will get you started. So far, it's a wonderfully complex set to build with, offering enough card interactions and combos to make tons of unique decks. Get working on your inventions now, Planeswalkers, before you fall too far behind!
That's all for this week. Whether you're enjoying the Pro Tour or heading out to play with friends I hope you have fun. For more news on what's going on in the world of Magic and upcoming Magic events at Oogie Games, you can head on over to the Monthly Magic Update. If you'd like to see more please like, share and subscribe to the Oogie Games YouTube Channel. Thanks for reading!